By Laura Haden, Bloomsburg Theatre Ensemble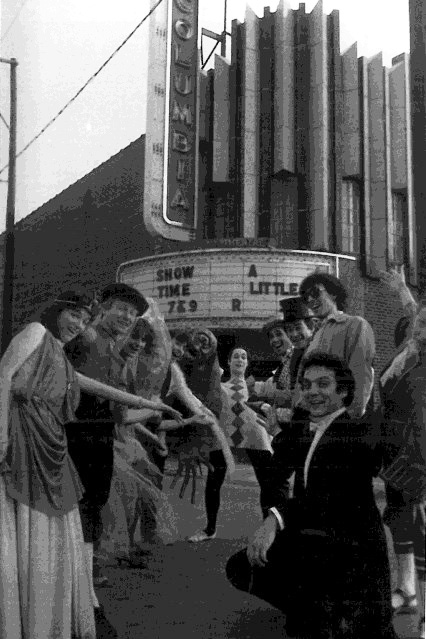 For 41 years (and counting), Bloomsburg Theatre Ensemble has been embedded in the heart and soul of Downtown Bloomsburg and surrounding region. It begin in the summer of 1976 when a group of young actors, mostly graduates from the Northwestern University Theatre Program, came to Bloomsburg to study with the legendary Alvina Krause, whom the theatre is now named after.
This determined and passionate group of actors had a dream of bringing professional, live theatre to Columbia County. With incredible community support over the years, Bloomsburg Theatre Ensemble went on to purchase an old movie theatre and turn it into the home for their art. The Alvina Krause Theatre, located at 226 Center Street in Bloomsburg, PA, has gone through many renovations and has been witness to thousands of performance over 41 years. The Ensemble performs six mainstage shows a year, as well as hosting presented events, fundraisers, and sharing their space with Bloomsburg University, who present two shows a year at the Theatre.
This season will feature plays full of enchantment and exploration. The season opener is The Explorers Club, a new comedy where an old Victorian boys club attempts their most difficult quest yet: admitting their first female club member! Then, be whisked over the rainbow as BTE brings you the beloved musical, The Wizard of Oz! The magic continues in January when the Theatre will host a magician and mentalist, John Graham. This interactive, one-weekend presentation will be followed by Industrious Angels, a beautiful one-woman show performed by one of BTE's founding members, Laurie McCants. In spring, BTE will bring you an electrifying adventure as you experience the story through the eyes of a unique young man as he investigates The Curious Incident of the Dog in the Night-Time. The theme continues with Every Brilliant Thing in a heart-felt examination of all the good things that make life worth living. For more information visit www.bte.org