By Jared Valdez, PA Humanities Council
University of Pennsylvania's Veteran's Upward Bound (VUB) program is an important service for veterans in the counties of Bucks, Montgomery, Chester, Delaware, Philadelphia and Camden. For no cost, it provides them with the academic skills and experiences necessary to excel in college. With support from the NEH, initially through its Standing To-gether initiative, Pennsylvania Humanities Council has been funding cultural and arts experiences for participants, leading to meaningful conversations about culture, history and justice.
Penn VUB has been highly successful — 90% of a recently graduated class went on to enroll in postsecondary courses. Veterans in the pro-gram are often first generation college students and most are facing economic hardship. The curriculum resembles a traditional college preparatory program, including instruction in mathematics, science, foreign language and humanities. What makes Penn VUB special is the cultural experiences, mentorship and counseling services, along with the camaraderie and support of fellow veterans in the program.
Since 2015, Pennsylvania Humanities Council has worked with Penn VUB to expand the humanities curriculum and activities offered. A re-cent PHC-sponsored trip included a visit to Wharton Escherick Museum and tickets to The Diary of Anne Frank at the People's Light Theater. This critically acclaimed production tells Anne Frank's harrowing story in a way that illuminates modern problems of polarization. The veterans reported that the performance was captivating and spoke with clarity to their own concerns about discrimination.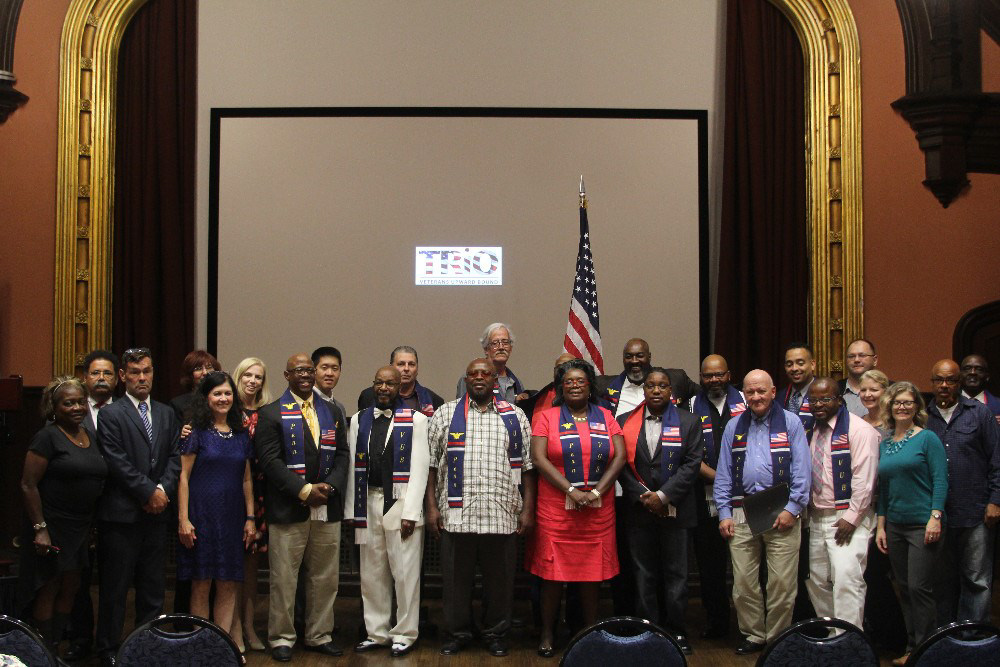 Coupled with the play was a lively panel discussion on Jewish history and social justice. The veterans asked pointed questions to the panelists about issues many of them struggle with every day: racism, equity and justice. They went on to further immerse themselves in Jewish culture by participating in the Annual Freedom Seder at the National Museum of American Jewish History. This event has its roots in  the 1969 Freedom Seder that took place during the Civil Rights Movement and it is an opportunity to share an evening of food and stories of liberation at the community Passover table.
Penn VUB students benefit from exposure to the region's cultural assets which can open up worlds of exploration, uncovering learning opportunities and revealing new interests. Within the supportive  community of Penn VUB, veterans are able to heal past wounds, build confidence inside and outside the classroom and make meaningful changes in their lives and their communities. Pennsylvania Humanities Council is proud to partner with Penn VUB to enhance a humanities curriculum that successfully fosters both personal and academic growth for the region's veterans.
Learn more about Pennsylvania Humanities Council's partnership with Penn VUB: https://pahumanities.org/initiatives/veterans-upward-bound